Supported Charts that we provide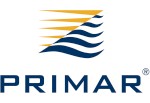 Official ENCs from Primar
These are the
Official vector charts issued directly from the different nations' Hydrographic Offices
, according to the SOLAS convention for human safety at sea.
They are available by custom selection of individual charts, and can be downloaded with any Internet connection, including low-speed.

SnMap Raster Charts
This raster charts offer is derived from data provided by the SHOM (France), UKHO (United Kingdom+Irlande, Spain+Portugal, Croatia, Belgium+Netherlands), Shom+UKHO+Noaa for the Caribbean, BSH for Germany, and Navimap for Italy. Charts are updated twice a year. Although the look is similar, they are not scanned from paper charts, but issued from the printing films, which eliminates manipulation errors, and facilitates regular updates.
This offer requires
ScanNav
version 12.1 or higher, or
ScanNav Compagnon
for Android.

Vector SnMap Offer
These vector maps are derived from the ENCs provided by the UKHO, and the BSH. To date they cover the United Kingdom + Ireland and Channel Islands, Spain + Canary Islands, Croatia, the Netherlands + Belgium, and Germany. They are updated twice a year.
This offer requires
version 19.1 of ScanNav
or higher.
Unlike official ENCs, these charts have not been verified by any Hydrographic Office. They do not meet SOLAS standards, and are therefore reserved for Leisure usage.

Navionics charts
These are
private vector charts
, edited by
Navionics
and packaged by area on SD-Cards or CF-Cards.
They are supported in ScanNav starting from
version 8.0
and upper.
Other Supported Charts

BSB Noaa / Maptech charts
ScanNav also supports several types of Raster charts based on BSB and derivatives, such as the Noaa royalty free charts for the USA.
Maptech charts, although still compatible, are no longer available for sale, and are not kept up to date. It is therefore not recommended to navigate with these charts.