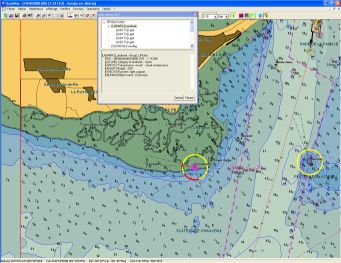 In addition to "Raster" charts (image of paper charts), ScanNav allows you to use S-57 vector charts , including Official(*) ENCs from SHOM and other Hydrographic Offices coded in S-63.
Vector charts allow you to query each element of the map for its details. You can for example display the light sectors on the map to know at a glance its range as well as each sector limits, or adapt the sounds according to the tide.
(*) The official ENCs consist in the origin surveys of Hydrographic Offices, unlike "private" vector maps that are reproduced manually by digitizing paper maps, or other sources. This therefore eliminates potential reproduction errors (see the SHOM article on the subject)


Directly issued by the Hydrographic Offices of the IHO member countries (
SHOM
for France), they are constantly updated. These updates are made available to users by download from Primar, on a weekly basis.
These are the only vector charts authorized to replace paper charts on merchant and military ships according to the SOLAS convention (Safeguarding human life at sea).
Detailed information on ENCs is available on the SHOM or IHO websites
ScanNav has been a Distributor of Primar (organization responsible for centralizing ENCs from different countries) since 2006, and was the first to introduce Official ENCS on the Leisure market.
We supply both yachtsmen from the Leisure market as well as large groups in the professional market. Thanks to our technical and commercial experience, we are able to provide you with expert support on the subject.
ENC Coverage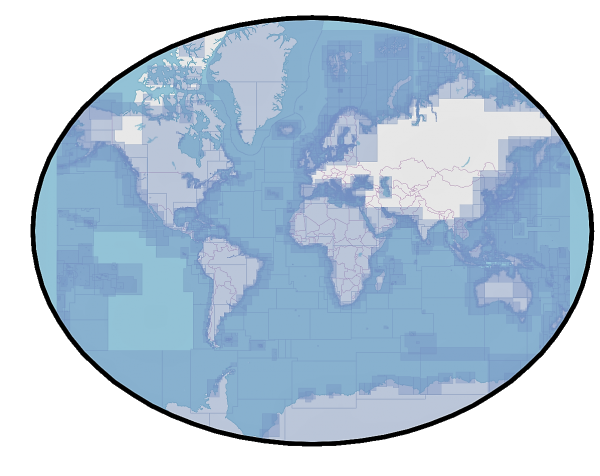 The coverage is global. You can check details on the IHO website, or in the Primar catalog .
ENC Scales
Overview <= 1:1500000
General from 1:350000 to 1:1499999
Coastal from 1:90000 to 1:349999
Approach from 1:22000 to 1:89999
Harbour from 1:4000 to 1:21999
Berthing >= 1:4000
How to Order
To order, choose the desired cells interactively from Primar's online catalog, then save the basket and send us the resulting file by email. The Primar catalog also allows you to send it directly. Just make sure to choose "ScanNav" from the list of distributors.
You can also write down the cells you want from the Primar catalog or the IHO catalog, and send us the list by email. If you have a doubt about your selection, do not hesitate to contact us, we will assist you in selecting the cells best suited to your needs.
In general, remember to select only the cells that you really need. If you have any gaps later, you can order an add-in at any time and download it.
In all cases, we will send you a quote as soon as possible.
The price of ENCs includes a subscription(1) for weekly updates ranging from 3 months to a year(2). Pricing differs from country to country, and is subject to variation. Please contact us for an exact quote.
(1) At the end of the subscription, the cells can no longer be updated, and they no longer meet the SOLAS requirements
(2) Some countries (Singapore, Japan and Malacca) only offer the 12 months subscription
(*) There is normally a minimum order of 100€ for the first order, although a tolerance may be accepted.